Simple Summer Soup
Published by Anne Altor on Aug 7th 2023
Simple Summer Soup
Summer is high time for fresh vegetables! If you have a garden or CSA share, shop at local farmer's markets or barter with neighbors, you might have access to an abundance of summer veggies. In fact, the veggie supply might be so robust you're not sure what to do with all those zucchinis! Here's a recipe that's fast, easy, delicious and light. It's great for a summer lunch or supper, and you can eat it hot or cold. All you really need for this soup is zucchini and / or summer squash, salt, water and ghee (or oil), but you can use any veggies you like, and you could use bone broth or stock instead of plain water. This recipe was shared with us by our friend Ellen of Inspired Living with Ellen Broderick. it's been one of our go-to recipes this summer. We make a big pot and store the extra in quart jars - it keeps for a few days in the fridge.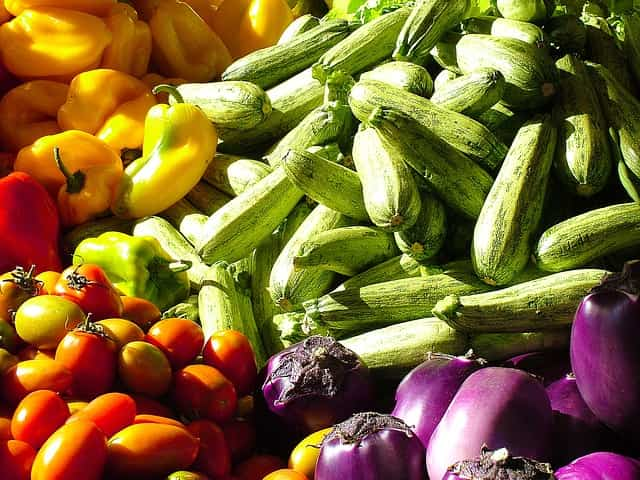 INGREDIENTS
1. 1 to 3 quarts of chopped summer veggies, especially:
Zucchini
Summer (yellow) squash
Broccoli
Cauliflower
Onions
Greens (kale, collards)
Mushrooms
Garlic
2. Ghee (clarified butter) or oil
3. Salt
4. Water or bone broth
DIRECTIONS
Add 1 to 2 Tbsp ghee or oil to large cook pot and turn on low
Chop veggies coarsely
Add veggies to pot and turn heat up to medium
Add salt (and pepper if desired)
Cook veggies with ghee or oil for 10 to 15 minutes, stirring occasionally
Add enough water or bone broth to cover the vegetables, and cook an additional 15 to 20 minutes
Remove from heat, and pour into a blender
Blend on high briefly to puree
Pour into cups or bowls to serve
Add any other seasonings and garnishes desired
ENJOY!