Not into Flushing Trees? Choose Recycled TP!
Published by Anne Altor on Jul 26th 2017
Small everyday choices have big impacts on real ecosystems.
The National Resources Defense Council reports that 10 to 15% of deforestation is done to produce toilet paper. This means that thousands of trees are flushed down the toilet or sent to the landfill every day from the use of non-recycled toilet paper. As always, OUR CHOICES MATTER!
As discussed in this post, it's important to know the percentage of post-consumer content in recycled paper products. Many products say "100% Recycled" on the label but actually contain low percentages of post-consumer content.
Recycled toilet paper is much cheaper by the case than by the roll. I looked at the fine print to find out the % post-consumer content in some toilet paper brands marketed as 100% Recycled. Here they are, with links to the products (One Earth Body Care is not affiliated with these products):
Who Gives a Crap recycled TP: 100% recycled; post-consumer % not specified. They donate 50% of profits to building toilets in places where they're needed.
Scott 2-ply: 75% post-consumer recycled content
Green Forest (2-ply): minimum of 90% post-consumer content
Seventh Generation Unbleached 2-ply: minimum of 80% post-consumer content
Cascades Moca unbleached single-ply: 80% postconsumer content (made from recovered corrugated boxes)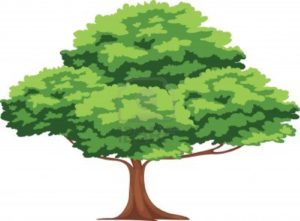 Help keep trees from being turned into toilet paper – buy post-consumer recycled!