How You Can Stop Microfiber Pollution!
Published by Anne Altor on Mar 29th 2019
Microfiber gives new meaning to the expression "It all comes out in the wash!"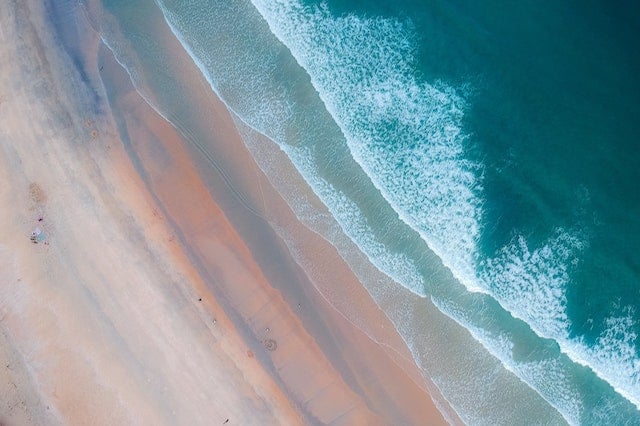 Okay, we're not going to stop washing our clothes. So what can we do to help stop microfiber pollution?
Fortunately, there are a lot of good options when it comes to choosing and caring for our clothes. And, there are physical filters we can use in the washer. Here are ways you can take positive action!
Choosing and caring for clothes:
Physical filters for washing clothes:
CHOOSE NATURAL FIBERS WHEN YOU CAN
Polyester, rayon, nylon and acrylic shed plastic fibers that remain in ecosystems for millennia. Cotton, hemp, silk and linen can also shed fibers, but those fibers are biodegradable.
AVOID FAST FASHION
Cheaply made clothes don't last. They fall apart fast, wasting money and materials and taking a heavy toll on the planet.
WASH CLOTHES ONLY AS OFTEN AS REALLY NEEDED
Although clothes can shed fibers while you're wearing them, washing them kicks shedding into high gear. Your clothes will last longer and pollute less if you only wash them when they're really dirty.
WAIT TO WASH UNTIL YOU HAVE A FULL LOAD OF LAUNDRY
Filling the washer helps reduce friction between clothes. It's the friction from clothes rubbing against each other that causes fibers to break off.
USE LIQUID DETERGENT OR DISSOLVE POWDERED DETERGENT BEFORE USE
Powdered detergent can be abrasive to clothes, which can lead to more microfiber particles breaking loose. To avoid buying detergent in a plastic container, use laundry pods or dissolve powdered detergent before you add it to the machine.
USE A FRONT LOADER
One study found that clothes shed 7x more fibers in top-load washers compared to front loaders.
WASH AT LOW TEMPERATURE
Hot water can cause clothes to break down more quickly than cold or warm water, and it takes more energy to heat water to high temperatures.
WASH HEAVY & LIGHT CLOTHES SEPARATELY
Mixing heavy & light clothes in the washer leads to more abrasion of the lighter clothes. Minimizing abrasion helps reduce the amount of fibers shed from clothes.
CHOOSE SHORTER WASHING CYCLES
Since microfibers are shed during the wash process, shortening the wash time reduces the quantity of fibers shed.
USE ONE OR MORE OF THE MICROFIBER FILTERS DESCRIBED IN THE COLUMN TO THE RIGHT

Filter technologies vary in price and effectiveness, but all of them help reduce the amount of microfiber that goes down the drain.
DISPOSE OF DRYER LINT IN THE TRASH

Don't wash lint down the drain or sink, and don't put it out with the compost or for the birds. Microparticles in lint will find their way into the soil and water, where plastic does nobody any good.
[Sources: oceancleanwash.org, plasticpollutioncoalition.org, beachapedia.org]
POP YOUR CLOTHES INTO A GUPPYFRIEND WASHING BAG (~$29.75)
Guppyfriend Washing Bags reduce the amount of friction experienced by clothes in the washer, and they reduce microfiber shedding by close to 90%. This is according to testing done by the Fraunhofer Institute. Microfibers that do get released are trapped inside the bag along the seams. These fibers should be disposed of in the trash, not down a sink. You might have seen other washing bags available for protecting laundry. I believe the mesh size of the Guppyfriend is significantly smaller (~15 µm), which is why it's effective at trapping released fibers.
TOSS A CORA BALL INTO THE WASHER! (~$30)
Cora Balls were developed by Rachael Miller and the Rozalia Project. They're made from recycled soft plastic. The coral-shaped ball traps microfibers, which you pinch off and dispose of in the trash. Cora Balls are supposed to last for years. The same study mentioned above found they remove about 26% of microfibers.
IF YOUR WASHER DRAINS INTO A SINK OR UTILITY TUB, TRY A LINT TRAPPER (~$8)
These Lint Trappers are made in the USA of "high impact polystyrene" are are supposed to last for years. Like the other devices above, they need to be cleaned from time to time. The Lint Trapper is available at Ace Hardware, Home Depot and elsewhere.
INSTALL A LINT LUV-R Washing Machine Discharge Filter ($140)
This filter gets installed on the discharge line of the washing machine. The kit comes with all parts needed for the install. You clean the stainless-steel filter as needed and dispose of all microfibers in the trash (not down the drain!). The filter is not disposable and the unit has a 5-year warranty. A scientific study found the Lint Luv-R removes 87% of microfibers from washwater.
INSTALL A FILTROL 160 LINT FIILTER ($140)
This looks like it's similar to the Lint Luv-R. It gets installed on the washer discharge line. One difference is that the Filtrol 160 uses replaceable filter bags. I didn't write "disposable" because it sounds like you can clean them a number of times before they wear out. Replacement filters cost about $25 each.
Have you tried any of these methods? Do you have other ideas about how to reduce microfiber pollution? Share your thoughts in the comments below!